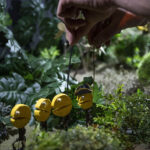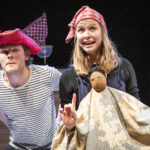 Plays this season
Premiere Year 2021
In the year that the violent colonization of the Moluccan island of Banda took place exactly 400 years ago - also known as 'the massacre of Banda', Hotel Modern and IJsbeerINC present their coproduction Peter Pepper for schools and theaters.
The colonial history of the Netherlands and Indonesia made accessible to children from 7 years up.
Jorrit and Yalan would like to cook 'rijsttafel', a delicious Indonesian dinner, but do not know how... Suddenly, Peter Pepper appears, a pirate from a bygone era. He takes Jorrit and Yalan on a journey through time. They sail across raging oceans, get lost, and wash up on the island of Banda. They clamber over rocks made of ginger root and sneak through a jungle of vegetables. Then they meet Saraya, who has been enslaved and has to work for the VOC, the Dutch East India Company. Together they go on a smuggling trip to the plantation of the 'Cheese Heads'. Will they be able to capture the necessary spices in order to complete their recipe? And will Saraya succeed in freeing herself?
Music theater, puppetry and live animation film merge in Peter Pepper. Also, a real meal will be cooked during the performance. The children can taste!
Peter Pepper is Hotel Modern's first children's theater performance. The 2019 production Our Empire, which depicts the early history of the Netherlands and Indonesia, is the thematic counterpart for adults.
Education
Peter Pepper really existed and the story is based on true historical events. For the school performances, teachers receive an extensive educational package, making this tasty performance the starting point for creating a greater awareness about the colonial past. With the help of a podcast, the children themselves can perform an exciting travel story with music and objects in the classroom. They also learn about the historical background and the teachers receive support to conduct an aftertalk with their pupils on topics such as colonization, slavery and the struggle for freedom.
IJsbeerINC.
Peter Pepper is part two in IJsbeerINC's 'Dinner Triptych'. The first part of this triptych was the performance SOEP! (4+) and the series will be completed with TOET! (3+). In a playful and inventive way, these performances deal with the countries of origin of our food. Milan Schleijpen and Marijn Maurits are the founders of IJsbeerINC. The group links social themes to visual stories, history and design in (school) performances for children. The name IJsbeer (polar bear) symbolizes the world they want to protect. INC. (Incorporate) refers to the collaboration that they seek for each production. To create Peter Pepper, they turned to Hotel Modern.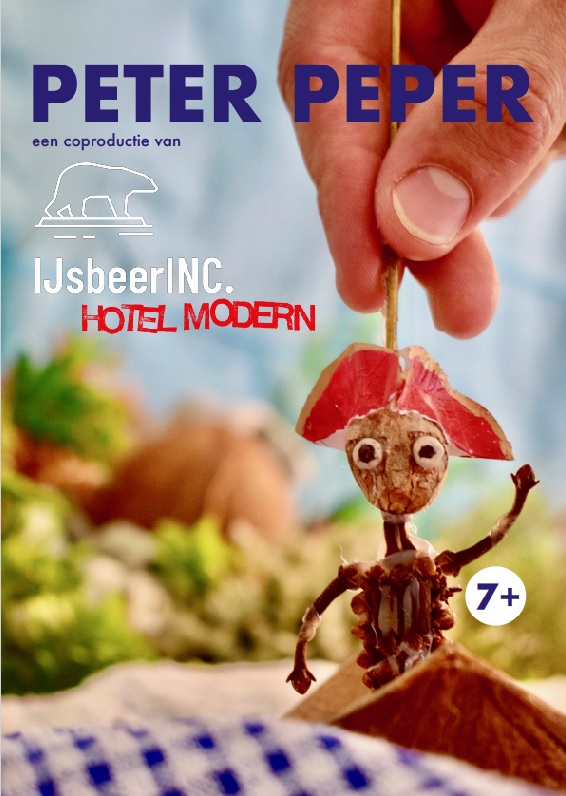 Tourdates Peter Pepper (7+)

View all our tourdates in the agenda
Makers

Peter Pepper is a co-production of IJsbeerINC. and Hotel Modern
Actors, musicians Jorrit de Vries, Yalan Lips  Concept Milan Schleijpen, Marijn Maurits, Yalan Lips Stage direction, scenario and live animation Pauline Kalker Light design Edwin van Steenbergen Drawings Herman Helle Production Marijn Maurits Education Bregt van Deursen
Peter Pepper can be performed in theaters as well as in schools (age 7+). Information and bookings Theaterbureau Frijns


This production, an initiative of IJsbeerINC., has been made possible by the Municipality of Utrecht, Prins Bernhard Cultuurfonds, K.F. Hein Fonds, Janivo Stichting, Fentener van Vlissingen Fonds, De Kruidenbaron