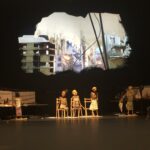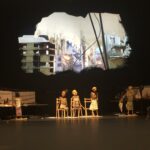 Plays this season
Premiere Year 2022
Staatsoper Stuttgart, one of the leading German opera houses, invited three renowned artists to stage the three acts of Richard Wagner's The Valkyrie. Hotel Modern was asked to design the first act. Herman Helle, Pauline Kalker and Arlène Hoornweg situate their part of this mythical love drama in the apocalyptic world of a civilization that has perished: an endlessly devastated landscape, in which rats seem to be the only living creatures.
The three soloists perform their roles surrounded by the live animation film set and the actors/puppeteers of Hotel Modern. Musical director Cornelius Meister conducts the Staatsorchester Stuttgart.
 Staatsoper Stuttgart and The Valkyrie
"But now it's just getting started!" promised Richard Wagner when, after completing Rhinegold, he devoted his time to The Valkyrie and the depths of his world drama's incestuous family story that eventually leads to Twilight of the Gods. Of all the parts of The Ring of the Nibelung, The Valkyrie is least concerned with external action, but all the more with internal processes and with the incubation of ideas and longings.
In The Valkyrie, the foundation of the four parts of The Ring is briefly illustrated.  Just like the plot of the entire Ring, The Valkyrie is also composed of heterogeneous elements: the twin pair Sieglinde and Siegmund's love story and Wotan's search for a way out of the entanglements of the contracts he entered into. Instead of forcing the heterogeneity of these elements into a unity, the different worlds are to remain different.
"The essence of reality", according to Wagner, lies in "infinite multiplicity". Accordingly, for the new Ring in Stuttgart not only the directorial teams change from part to part, but in the case of The Valkyrie even from act to act. That way the multi-layered processes, references of forebodings and the multifaceted richness of each act are not narrowed down to one interpretation only.
In the first act, the Dutch theatre collective Hotel Modern will use miniature landscapes and puppets to create a live film and tell the story of the human world. In the second act, light artist Urs Schönebaum will work in the tradition of Wieland Wagner to make underlying structures visible, whilst installation artist Ulla von Brandenburg will transform the 'Ride of the Valkyries' and the magic of fire of the third act into a stage technology's choreography.
With a ticket for The Valkyrie the audience gets to see and hear three adventurous acts in one performance.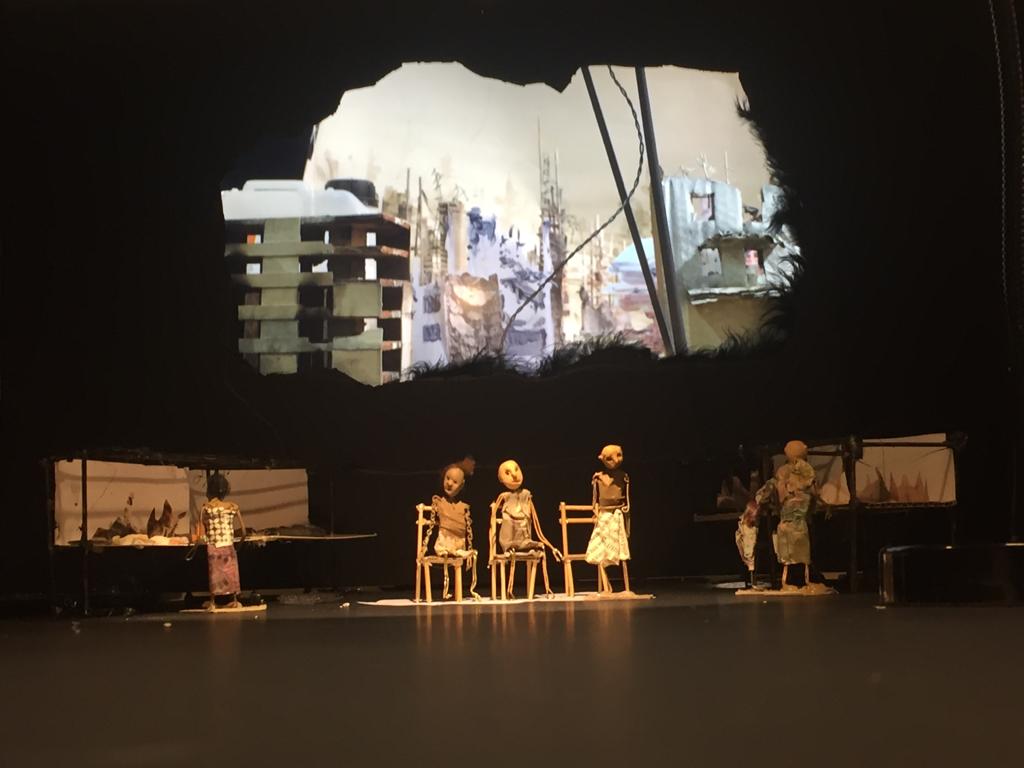 Tourdates The Valkyrie

Sunday 10 April 2022 Staatsoper Stuttgart Stuttgart Germany
Monday 18 April 2022 Staatsoper Stuttgart Stuttgart Germany
Saturday 23 April 2022 Staatsoper Stuttgart Stuttgart Germany
Friday 29 April 2022 Staatsoper Stuttgart Stuttgart Germany
Monday 2 May 2022 Staatsoper Stuttgart Stuttgart Germany
View all our tourdates in the agenda
Makers

The Valkyrie is a Staatsoper Stuttgart production.

Music Richard Wagner Dramaturgy Ingo Gerlach, Julia Schmitt Concept, scenario, set design and stage direction Herman Helle, Arlène Hoornweg, Pauline Kalker With thanks to Jorn Heijdenrijk Musical direction Cornelius Meister Actors/puppeteers Herman Helle, Arlène Hoornweg, Pauline Kalker Soloists Michael König (Siegmund), Simone Schneider (Sieglinde) and Goran Juric (Hunding) Orchestra Staatsorchester Stuttgart